Welcome To Bay Ballet Academy. Our Ballet School offers excellent ballet classes in San Jose.
Ballet Classes at Bay Ballet Academy
Bay Ballet Academy offers professional ballet classes in San Jose. We are located the neighborhood of Canoas Garden adjacent to Willow Glen in South Bay, CA. Our new ballet school specializes in classical ballet technique to students of all ages, sizes, and skill levels. We also provide other dance style classes and training such as lyrical, contemporary, modern, jazz, and hip hop. Our dance studio is equipped with sprung Marley floors, wooden barres, large mirrors, and sound system. There is also plenty of parking spaces for all the students.
Our dance center focuses in the development of a strong classical ballet technique. We pay particular attention to details such as body posture and feet placement. We also focus to increase physical strength and flexibility. Especially relevant, we promote artistry and music appreciation to inculcate growth and joy as a performing artist.
The goal of our classical dance academy is to provide the finest ballet classes in San Jose. Dance theater is our passion!
Maximo Califano – Ballet School Director
Maximo Califano is the founder Director and Principal Dance Teacher of Bay Ballet Academy. With more than 25 years of dancing and teaching experience, Maximo is one of the most celebrated artists of the Bay Area. He specializes in all levels of classic ballet technique, ballet repertoire, and dance partnering. He also coaches students for dance competitions such as Showstopper and Starbound.
In addition, Maximo is a former principal ballet dancer in Ballet San Jose for 15 years. He has danced all leading ballet roles in the most important stages and theaters around the globe. Most noteworthy, Maximo is certified dance teacher in the
American Ballet Theater
for all ballet levels. His educational approach consists of disciplined training while having fun in a relaxed environment. He also graduated with a major in Creative Arts at
San Jose State University
.
Registration is easy at our Dance Studio
Registration for Bay Ballet Academy is open year-round. Students can join at anytime during the year! Please, contact us to schedule your free trial class. We try to accommodate all of our students and parents' schedule needs.
We look forward to hear from you.
Call us at: or e-mail at:
Bay Ballet Academy – The Nutcracker 2019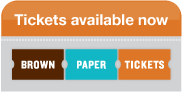 We are excited to announce Bay Ballet Academy's unique production of The Nutcracker in San Jose. It will take place at the Historic Hoover Theater in the Rose Garden on Nov. 30, 2019. Our Nutcracker is a full-length ballet with beautiful dancing, professional dancers, and magnificent costumes and sets that can be enjoyed by the whole family. Do not miss this beloved classic holiday tradition!
2019 Performances Dates:
Saturday, November 30 at 12:30 p.m. & 3:30 p.m.
Tickets on sale 60 min. prior to each performance at the Hoover Theater's Box office. Seating is open and tickets can be bought for $25 and $35 at the door or online at brownpapertickets.com The Historic Hoover Theater is a beautiful turn of the century San Jose Dance Theater.
The Historic Hoover Theater
1635 Park Ave
San Jose, CA 95126